What Video Game Did I Play Yesterday?
Pikmin Bloom (Android)
September 20th, 2023
Yesterday, I played Pikmin Bloom a lot, but didn't do particularly well. At work, I ate lunch early and spent my lunch break walking through my city's skywalk, which meant that I got a good amount of steps in to grow some Pikmin, and was able to pick up some rare petals, too. I didn't pay attention and planted the wrong color of flowers, though, and eating lunch early put me at an unpleasant seven hours between meals, too. I'll probably take a different approach today. This wasn't bad, though, and I'm not sorry I gave it a shot.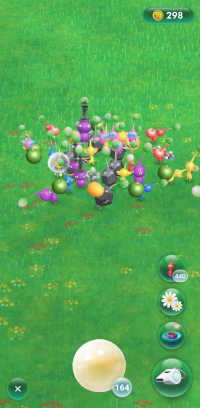 ♥♥♥♥♥♥
September 18th, 2023
Nothing is wrong this morning, but I feel super nervous. This'll probably be a pretty quick post because of that.
I finally finished the basic half of this month's event in Disney Tsum Tsum, but might play through the extra levels, too. I was able to get a new skill level on my Luke Skywalker and R2D2 tsums and feel like I should flex their ungodly power. It's fun to have the piece of a game that breaks it.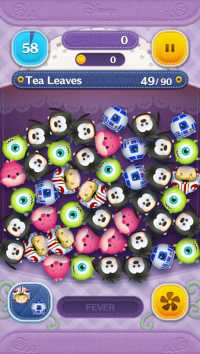 It was nice enough to go out and play Pikmin Bloom, too, but I had a small asthma attack and didn't do the full community day. I might try to score some of the month's ice cream Pikmin in the city skywalk during my office days this week.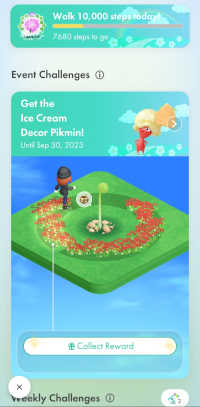 ♥♥♥♥♥♥
July 2nd, 2023
My biggest gaming thing yesterday was officially giving up on Sonic Blast I got stuck on a one-way pipes and currents "puzzle" in the first water level, watched a Youtube video about how to get through it, tried to replicate it, and then decided I didn't really need any of that in my life. Fellow Neocities user Pastel Shoal commented that Sonic Chaos and Triple Trouble are better, so I will probably give one of those a shot in a few days. If I don't, though, they're not going anywhere.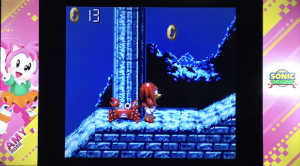 Later on, I did play quite a lot of Soul Calibur 6, but quit when, upon feeling that it was just super difficult to face the same direction as my opponent, I looked at the clock and realized it was after 2:00 am. Even with the caveat that I'm splitting my Libra of Soul playthrough over a few different characters, I feel like I'm barely scratching the surface of the mode. It's neat.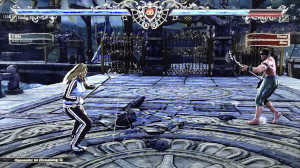 It was a decent mobile game, too. I wasn't really going to post about Pikmin Bloom today, but was very satisfied to have gotten all of the space suit Pikmin for the Pikmin 4 launch event. They're very charming!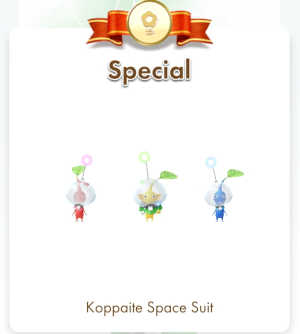 I also decided to at least half heartedly play the 9th Anniversary event in Disney Tsum Tsum. I got enough coins for a gacha pull and unlocked Star Mickey, one of the special characters for the month, right away. He's kind of worthless, though, so I don't know how worthwhile he'll be even for added event points. Right now, there's a raffle event, where you clear challenges to get tickets for a drawing, running. In a few days, the real event will start, though, and I'll see if I want to deal with Star Mickey or not then.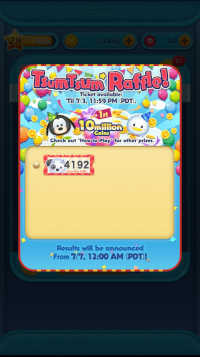 ♥♥♥♥♥♥
July 1st, 2023
Since this is the start of a new month, I wanted to start off by clearing another Sonic game, with this month's victim being Sonic Blast, a Game Gear game that honestly doesn't seem great so far. The pre-rendered graphics are an interesting look, but I was having a bad time getting Knuckles to cling to walls or fly, which made things a little frustrating. Last night, though, I cleared three zones in a flash, so I must be about halfway done. I'll keep going with this just because I don't want to give up now.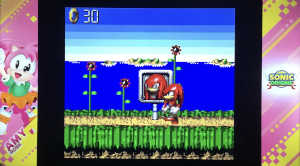 Once I got tired of that, I switched over to Soul Calibur 6 for a few minutes, doing a couple quick battles in Libra of Soul mode. There's not a ton to say about it, but I did have fun.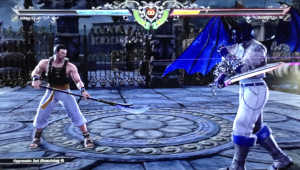 To finish off this post, I also hit my 30,000 steps for the week in Pikmin Bloom last night! I don't think I've ever cleared this goal on a Friday before, but I also don't usually take walking heavy trips in the middle of the week, so it seems fair enough that I did clear it.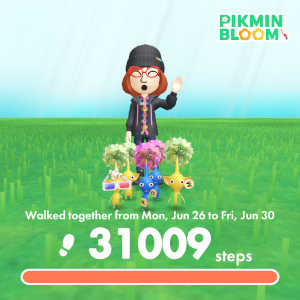 I'm off to make a couple of salads for a family thing today, but am a little draggy. Hopefully I feel peppier a bit later on today!
♥♥♥♥♥♥
June 30th, 2023
tt's been exactly 12 hours since I last started posting, and it's the end of the month, too! For June, I wanted to clear two or three games, and ended up clearing two- Sonic Colors Ultimate and Vengeful Heart, the second of which I'll talk about a bit more later in this post. For July, I'm hoping to clear out at least two more, too.
My first order of business for today's post, though, is to share a couple of photos I snapped at Shedd Aquarium! I really wanted to go while I was in Chicago, since the last time I went I was in grade school, and I remembered it being really beautiful. It was crowded and hot, and I got really tired carrying my luggage backpack with me the whole time, but my memory wasn't wrong. The sheer number of different fish there is amazing, and on top of that, I got to see the cute penguins and a little sea lion show. I fear I shall never recover from my post-trip tiredness, but going to the aquarium was a super worthwhile choice.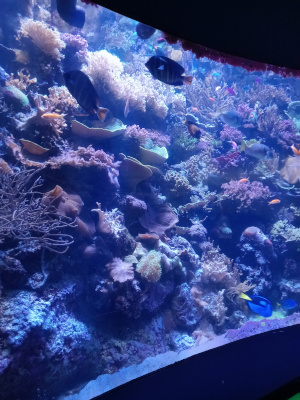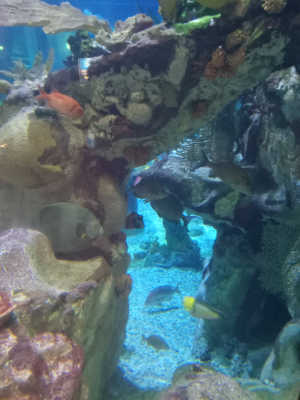 During my travel time, with a little bit of polishing things off after last night's post, I finished up Vengeful Heart, too. My Switch says I played it for a little over five hours, which seems about right, and I got both available endings. There's only one choice in the whole game- it really does lean towards the novel part of "visual novel," so it was really easy to get both endings. There was one thing about the aftermath of each choice that bothered me quite a bit, which I won't discuss due to major spoilers. The art in this was extremely cool, though, especially the backgrounds, and I think overall it was pretty good. I'm glad I took the time to clear this.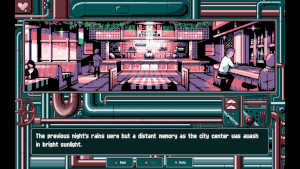 I also played Pikmin Bloom a lot, since it's a really fun travel game, and got a "woah, no way, you gotta be kidding me, I didn't notice!" style message from it that I walked a lot yesterday. I hope to not walk nearly 13,000 steps today.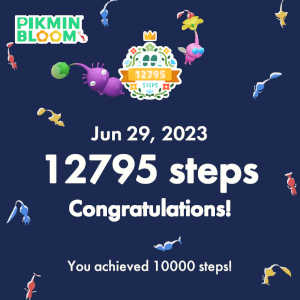 ♥♥♥♥♥♥
June 28th, 2023
Today I'm going on a bit of a trip, but I got kind of worried for no good reason and was only able to sleep four hours last night! Luckily, I'm not driving, and I have plenty of chances at coffee, so it should be okay.
Yesterday, I did end up dodging the bad air quality by going to play Pikmin Bloom at the mall, and finally got some hydrangea petals! Even though that let me clear the mission I was stuck on, I get the feeling it'll ask me to plant more hydrangeas soon. Hopefully, I'll find more in the next couple of days.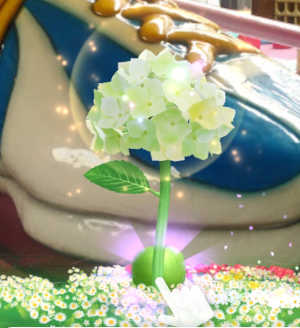 Before bed, I played Dragon Quest X Offline for a bit, too, and was able to level up a bit more and then find a camp with a church to save at and a new set of armor to buy! My next in-game goal is going to be to get that armor.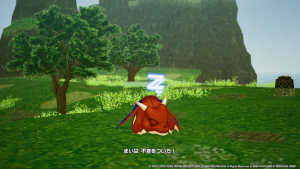 Today will involve enough downtime that I think I'll end up playing Switch quite a lot. I'm not quite sure what I'll play yet, but I'll have a shiny new post about it tomorrow night!
♥♥♥♥♥♥
June 26th, 2023
I got all of my work stuff done yesterday and then had a major crash, really only managing to make a soup from a vintage cookbook and half-heartedly fart around from there.
After I went to bed, though, in the absence of work to worry about, I started to feel very concerned about my meal planning for the next two days, and how I was going to balance leftovers and cooking if I'll be eating out every meal on Wednesday and Thursday. This was not good at all, so I searched the depths of the Google Play Store and downloaded an anime girl dress-up auto-runner, Slash & Girl. It's fine, with some awkward voice acting and baffling currency systems, but it controlled well and succeeded in helping me shut my brain off.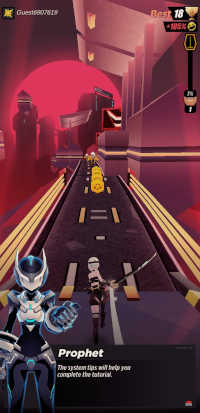 During the day, I also did quite a bit of grinding for coins in Pikmin Bloom, but despite the good exercise, I'm still not very close to my hydrangea goal. I'll likely keep up with this today, but I'm not sure I'll bother to say much about it again tomorrow.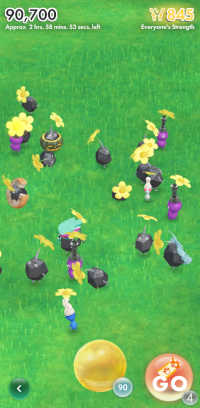 I also got in my run of Sonic Drift, with my biggest obstacle now being figuring out how to safely pass other drivers. Once I get that, I think I'll be able to come in first in the Green Chaos GP.
I don't know what I'll do today, but I'm sure it'll be fine.
♥♥♥♥♥♥
June 25th, 2023
Yesterday, I let the burden of my catchup work weigh me down, even though it's honestly not very bad. I didn't finish it, nor did I let myself have much fun doing crafts or playing games, either. The day wasn't a loss- I made some delicious pork chops in mushroom soup with roasted garlic for dinner, and watched a very entertaining old Sherlock Holmes movie- but I'm kind of frustrated with myself and am hoping to do better today.
Sonic Drift was definitely my main procrastination tool yesterday, and I'm satisfied to be getting a little better at it with every run. On Friday night, I was swearing because I didn't understand how to stay on the track, and while I'm still doing that to some small extent, I'm coming in second in the green Chaos GP pretty regularly now. I definitely want to do at least one more run today.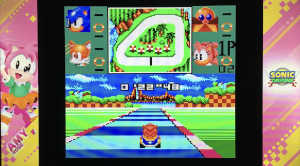 I played a lot of Pikmin Bloom between rainy spots yesterday, too, trying to make headway in the chess piece Pikmin event. I hit a roadblock that I ran into during the last event, too, though- the requirement to plant a certain amount of hydrangeas. Hydrangea flowers are in super short supply in the game right now, and I don't have awesome access to big flowers on foot, so getting the petals to succeed at this feels very pay-to-win.
Since I do Google Opinion Rewards to fund my mobile game nonsense, I could spend a couple dollars on this game, and have done so before! In the past, though, I've just done it for stuff I thought seemed cute or fun, like Pikmin storage or Mii outfits here and there. With the hydrangeas, I feel like the game is trying to force me to spend, so I'm digging my heels in and refusing despite having the available funds. Instead, I'm grinding out flower planting to *earn* coins and killing mushrooms right and left in the hopes that I'll get a few petals as a reward. Of course it's not reasonable, but I think it fits the "get walking and do your best" spirit of the game better than tossing money at the problem would.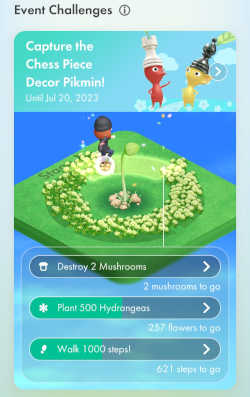 I messed with Soul Calibur 6 a bit more while I was on a voice chat, too. Mostly, I was messing with the character creation and feeling distressed at the number of dreadfully uncomfortable looking boob armors in the game, but I did a bit of fighting, too. My approach to this game is extremely inefficient in a fun way.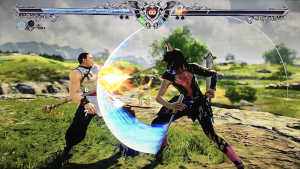 There's still a little bit of work to do today, but I am going to do my best to get it done and not let that bother me. Today will be a good day.
♥♥♥♥♥♥
May 22nd, 2023
I'm only doing an after work post today because Neocities was down this morning. Today was fine, though. Work was a little relentless, but not bad, and I ate a nice ham sandwich for dinner. I've had a lot of days that are a lot worse.
I did play a lot of games yesterday, with Dragon Quest X Offline being the game to which I dedicated the biggest chunk of time. I wanted to get into the gameplay proper, so I set timers and waded through text 30 minutes at a time, taking notes the whole way, with an end goal of playing for two hours. It felt somewhat hopeless at first, but in the second half of my challenge, I hit some turn based battles! I know this sounds small, and I've taken a pathetically long time to get here, but for me, it feels like a real study victory! I'm quite happy.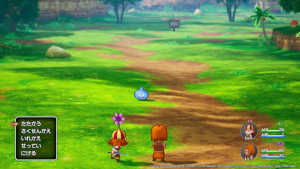 Pikmin Bloom took me a fair amount of time in the morning, too, since I had to take a few walks around the block to finish my 30,000 steps for the week. I thought this morning about trying to walk harder during the week to take less pressure off of Sunday, but without that, I just would have sat on my butt all day. I'll keep going along the same path for this week's Pikmin goal, too.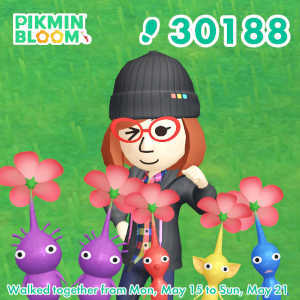 Right before bed, I played Sonic Frontiers for a few minutes, too, but quit because I wasn't having all that much fun. By then, I was really dead tired, so it was more on me than it was the game.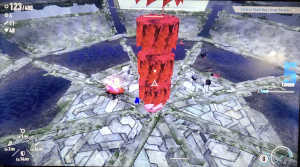 I'm going to try to play a little more Dragon Quext X Offline, and probably something less studious, later on this evening. I'll hopefully be able to make my next update in the morning!
♥♥♥♥♥♥
May 14th, 2023
Yesterday was pretty busy, but, perhaps exacerbating that, I played Pikmin Bloom for hours, clearing May's Community Day! The only goal was to walk 10,000 steps, which I cleared by traversing strip malls and walking laps around my apartment complex. Since I was already out walking, though, I used the opportunity to clear a lot of the Sneaker Pikmin missions, too, making me feel like an ultra successful casual gamer.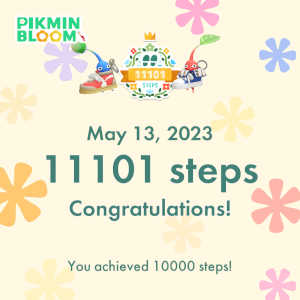 In clearing my 10,000 steps yesterday, I also scored my 30,000 for the week, which I was slightly more excited about. I hadn't been able to pull that off since the weekly steps goal increased, but I feel like I can do it again next week, too.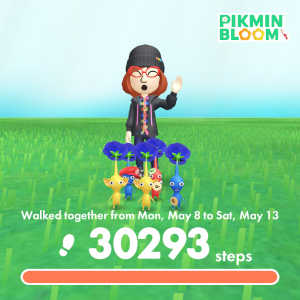 I did play Pokemon GO a little, too, but it feels less goal oriented to me than Pikmin Bloom does, meaning I have less to say about it. It might be that I'm still just getting back into the game and figuring out what I need to be chasing down, but I definitely find it more cluttered and micro-transaction happy. My Woobat is super cute, though, which is worth a lot. The AR photo below is in the space right above my computer desk.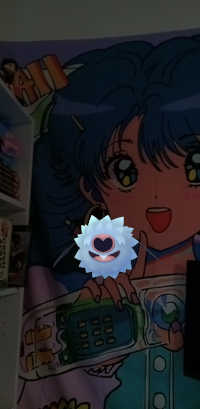 ♥♥♥♥♥♥
May 11th, 2023
My only vibe this morning is morning sleepiness, so this won't be a fabulous post. I tried some of the battling stuff in Pokemon GO yesterday, only remembering how it actually worked at the last minute. I feel like if you don't play a mobile game for over three years, it should ask if you remember what you're doing. I did win, though, and wished I could get the Team Rocket rep's hair color for my own trainer.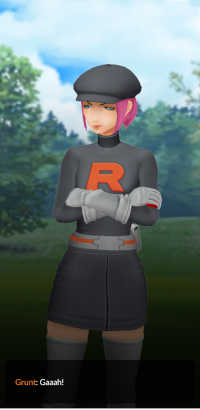 I kept on with the event in Pikmin Bloom, too, but don't think I'll get far today. I'll keep my steps up, but need to plan ahead to plant 500 roses, since my petal supply is limited. I might try it on Saturday, when I have more bandwidth to mess around.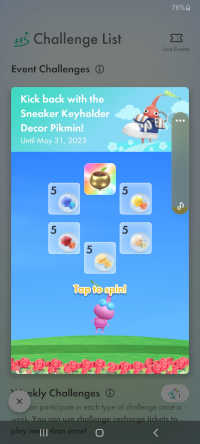 Tonight, I want to play a non-mobile game. Hopefully, it's an achievable goal.
♥♥♥♥♥♥
May 10th, 2023
Yesterday, I spent my after work time making a pot of cabbage and bean soup while watching a movie, so this post is pretty similar to yesterday's. I couldn't really get connected to Pokemon GO during lunch yesterday, so most of my game time was at night. Most of that was spent messing with the character creator, which was somewhat fruitful. I feel like I should dig through my screenshots to pull up every version I've done of the same base characters sometimes, but that aside, I enjoyed my time harshly judging hair colors.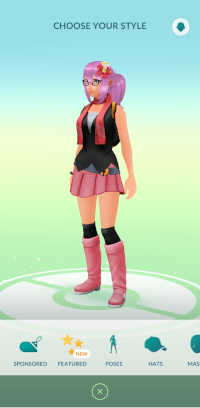 In Pikmin Bloom, I kept trucking along with the Sneaker Pikmin event. I think I'm about to hit a small road block, but also don't care all that much. I'll be happiest if I can hit the game's 30,000 step goal for the week. So far, I'm a little off track, but I might be able to make it up today.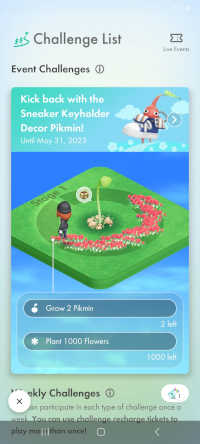 ♥♥♥♥♥♥
May 9th, 2023
It's been less than 12 hours since my last post, but that's how it goes sometimes.
A combination of a new, in game event and being at my work office yesterday meant that I picked Pikmin Bloom up quite a few times. My office is downtown, so there's a lot of good spots to play Niantic games, and it's easy to idly score items just by taking a quick walk around the block. The sneaker Pikmin for the event are cute, too, so I'm somewhat motivated to make progress here.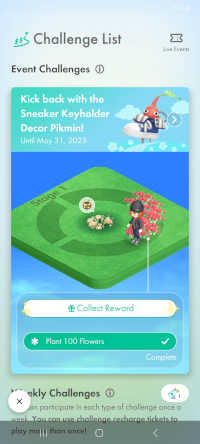 Speaking of Niantic games, while I was working, one of my coworkers also mentioned that she'd been playing Pokemon GO in our chat, and I got really itchy to play again. I downloaded it and got everything back up and running over a break and my lunch, but since it's been a few years since I logged in, I'm slightly baffled by all the stuff going on in it. That's fine, though. I'll figure it out.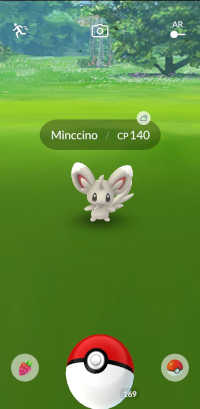 ♥♥♥♥♥♥
March 23rd, 2023
I dodged late work yesterday, but was still so tired afterwards that I didn't have the energy to take on Dragon Quest X Offline. I did get some errands run, though, and did a tiny bit of crafts, which felt okay.
I also turned on Pikmin Bloom for the first time in a good while. Even though I didn't accomplish anything, it's fun to have a little game running beside me as I try to exercise more. It'll still be frustrating that it just flat out won't count all my steps, I'm guessing, but that's how it goes.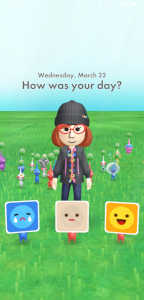 Before bed, I felt too scrambled to sleep right away, so I went to my phone's Instant Play shop and tried a free game called Hidden Catch M. I respect that it was actually challenging, but it was a spot-the-difference game, not a hidden object game as the title made it sound like it was! Absolute rubbish. That being said, while it wasn't what I wanted, it was fine. I just don't really like spot-the-difference games, so even though this is cute, I probably won't play it again.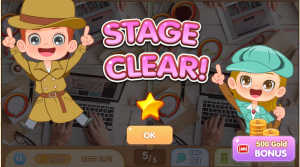 ♥♥♥♥♥♥
October 28th, 2022
I'm feeling somewhat better, but extremely sleepy, so I still don't have so much to post about. I got all the jack-o-lantern decor Pikmin in Pikmin Bloom, though, scoring my last one walking around my apartment last night! I'd thought that, since I'm not feeling well, this event would end up being a bust for me. It's somewhat satisfying to have gotten all of the special Pikmin in spite of that.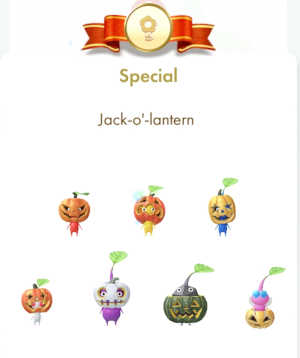 I also played another story chapter in Kandagawa Jet Girls, redoing the race a couple times to get all three missions cleared. As bad as I am at racing games, "Finish the race without hitting the wall" was a merciful task in that the game didn't care if I came in 6th out of 6th to clear that one. The difficulty level still feels super easy-going, but from the story mode menu, I think that's just because I'm not very far into things yet.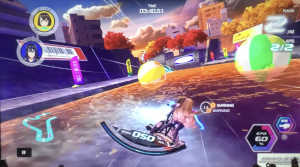 ♥♥♥♥♥♥
October 16th, 2022
I am back home and, despite my tech acting unilaterally sluggish in cold offense that I dared leave it for a day, am doing a normal post again. I went on a small trip with a sibling this weekend, and met up with another sibling, went to a very delicious vegan restaurant in Chicago, blew a lot of money at Kinokuniya and H-Mart, and had an exceptionally good strawberry shortcake flavored gas station slushie. It was all the stuff of royalty.
We were in a very cute and, more importantly, super walkable suburb on Saturday, so while other people took care of their own stuff, I decided to go after the Pikmin Bloom community day event. This required that I walk 10,000 steps.
The Halloween event that's going on at the same time took up more of my time and effort, and I'll post about that more lately, but I kept my phone in my pocket while I explored for a couple of hours, stopped, and found out that most of my steps were not recorded, for whatever reason. All hope was not lost, so I kept my phone in my pocket walking in Chicago, and then walking around more that night. The steps still did not all count, which seems weird considering that Google Fit keeps things up and running well in my much less major area. At that point, though, I was so close that I just walked the place we were staying for 40 minutes to get my last 1.5k steps. Success was mine, and I slept super well after all of that.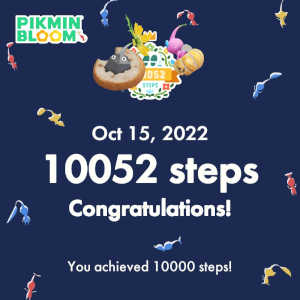 I also tried Dark Arms: Beast Buster 1999, an old Neo Geo Pocket Color game, on my Switch during more of the afternoon downtime, and will pick this back up for sure. It seemed very "level up to make the whole game trivially easy" from the bit I played, and that is kind of fun sometimes.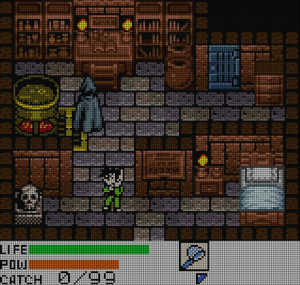 All that said, it is time to find a palatable dinner, finish putting my groceries away, and gear up for another work week. It's a magical feeling.
♥♥♥♥♥♥
September 11th, 2022
I'm still kind of spent today, but grabbed a lot of my old games from my family's old house yesterday, including my dear old friend The Bouncer! I don't know when that's going to become a problem, but I apologize in advance. Mostly I nabbed PS2 games, but I also tossed two SNES games, and one NES and PS1 game each in my oversized purse, with most of the overall pile being fighters. I was ready to add KOF: Maximum Impact and King of Fighters 2006 to my list of wanted games as re-buys, so I am happy.
I also found and stole my mom's old Selectavision player, a machine that plays movies with a stylus on grooves, like a vinyl record. It needs a new belt, from my tests last night, but I might post about it a little when I get it fixed.
Game playing wise, I wussed out and only played one more level of Kirby 64: The Crystal Shards. It wasn't for lack of enjoyment, but I got up way earlier than normal, drove a lot, and was doing a lot of digging, lifting, and dumpster tossing yesterday.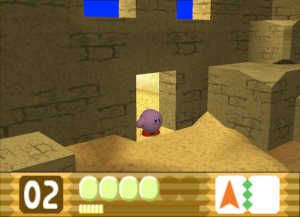 I also cleared my weekly challenge in Pikmin Bloom, getting 20,000 steps in for the week. I forgot my phone on a couple of walks this week, so it took longer than it should have.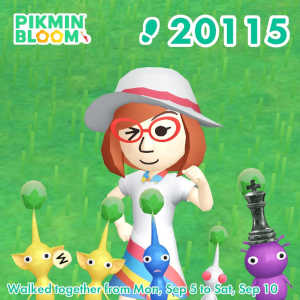 ♥♥♥♥♥♥
August 27th, 2022
It was not a good games day for me yesterday. I still wasn't sleeping well, and work kicked my butt. Today should be better, though! It's Saturday, so I'm off work, and I actually slept decently. I've already been to Target today- I feel very productive all around!
Speaking of being out and about, I cleared the weekly 20,000 step challenge in Pikmin Bloom yesterday. I was really out of it and tired last week, so I didn't make it, making me feel all the better that I got this within five days this week. Plus, my little victory image has a lot of good purple Pikmin. It's satisfying.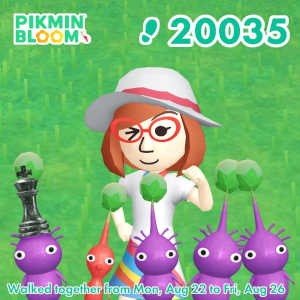 My only active gaming, though, was a decent chunk of Mahjong Stories: Vampire Romance. Below, please see the stock photo-esque woman who is guiding me through the vampire's castle. She's, like, really impressed that I'm good at matching tiles, and only gets more enthused as things progress. The people and damned souls of the area must not get out much.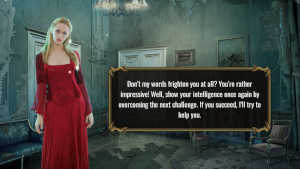 As far as this website goes, I want to set up placeholder links for my September post archive page today, but Neocities is running a bit slowly right now. I'll probably do that while I'm watching TV later.
♥♥♥♥♥♥
August 12th, 2022
Yesterday, I still didn't get my bag of clothes back, but when I called the train company for help, they gave me a refund on the train trip that went wrong. With that, I went to a gigantic mall to try to replace enough clothes to last me the next couple of days, and played some Pikmin Bloom. I got a fantastic baguette Pikmin, tiny, cute, and covered in bread, and that did more than it should have to cheer me up.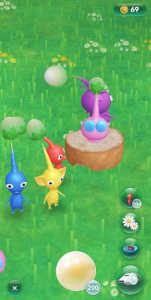 Since it was another high activity day, I also cleared 10k steps again.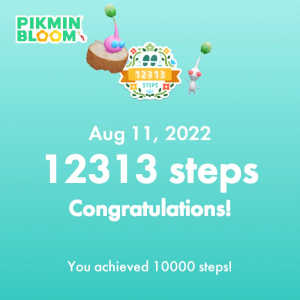 In the end, I felt too burnt out to play anything else before heading to bed.
♥♥♥♥♥♥
August 11th, 2022
Last night was spent in pursuit of my checked bag of clothes, which I still don't have. I waited a few hours at the train station for them to show up, and they just didn't, which was frustrating and disappointing. I did, between that and some nice walks in the morning and afternoon, though, play the hell out of Pikmin Bloom. I cleared both weekly missions and got over 15k steps through the day, and saved all my little trophy screenshots to share here. Even on a somewhat rubbish day, fluffy mobile games sustain me.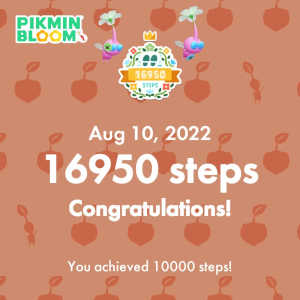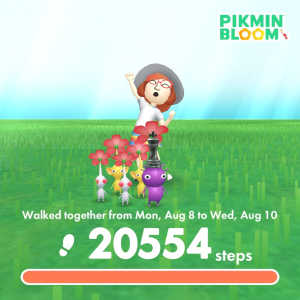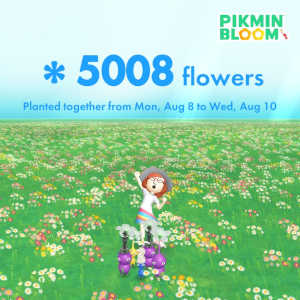 At about 1 am, I was messing around on Steam because I wasn't tired enough to go to bed, but was too tired to be remotely useful, and found a cheap game, Idling Idol. I bought it because I like games about j-pop idols and, crucially to this decision making process, it was after 1am. It's an interesting game, but definitely not an idle game! An in game day passes in seconds, so stopping to yawn before delegating tasks to the girls can tip things over entirely. I did and failed at one playthrough last night, but it was kind of fun. I might run the achievements as I try to figure out what works and what doesn't with this game. Levelling the girls' stats seems like it might be deceptively tricky.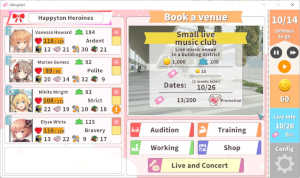 ♥♥♥♥♥♥
August 8th, 2022
Yesterday was a spot busy, since I was on the road a bit, but I played games for a few minutes. Last week, I was really a slug, so it took me clear until Sunday to break 20,000 steps in Pikmin Bloom. I did it, though, and'll be faster this week! (As for a Pikmin Bloom game page, I'll take care of that soon. For now, it'll stay on the old system on the game index.)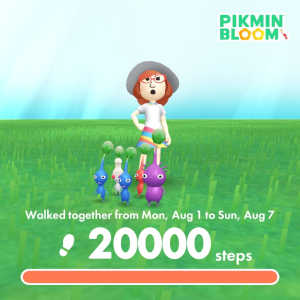 I also played PriPara: Mezameyo! Megami no Dress Design for, like, ten minutes, too. It irritates me a little that you can't wear the arcade coords, or outfits, in this game, so I'm making a new outfit for my idol every play session. After I went to this effort, though, I just played one song and went to bed. It was a low effort evening.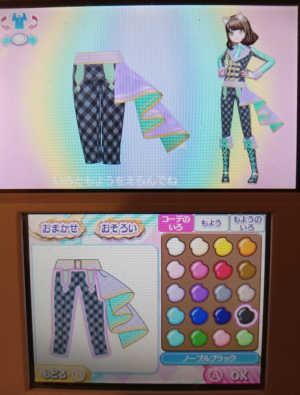 ♥♥♥♥♥♥
July 30th, 2022
This morning, I've gotten some good work on this site in for a Saturday! The August 2022 post archive page is set up and linked across the board, albeit as a placeholder, so I can still hit the ground running with it on Monday, even if I get swamped at work. I'm working on making my Game Index section more functional, too, getting posts about each game onto their own pages. It's still somewhat clunky, but I like it much better than just dumping readers over onto the monthly archive pages. Anyway, I started that the middle of last week, with pages for Pinball and Phantom Brave, then got three more games transferred over today. It's something I'll have to keep chipping away at.
Speaking of Phantom Brave, though, I finally got a good chunk of time to play last night! When the PSP port of this came out, I played it for a few hours and bounced off of it with vitriol, feeling like it was asking way too much of me. Playing it now, I think I might have just been irritated that it wasn't flat out another Disgaea game. There's a lot going on, even at the start, but it's more interesting than unreasonable. I still spent a lot of time last night building up my squad, to have enough party members to counter the rule that they can only be on the field for five turns at a time, but that's not really a problem.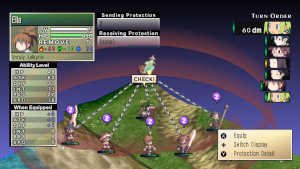 I also cleared the "Plant 5,000 Flowers" weekly goal in Pikmin Bloom! I think I'll do both weekly challenges again next week, too.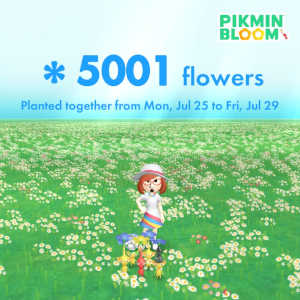 ♥♥♥♥♥♥
July 29th, 2022
I'm doing a quick post during a work break today before absolute apathy sets in again. At work last night, due to bad luck, I got a late call that made me miss my last break and forced some overtime, so I didn't get to move around as much as I wanted during the day. I was pretty set on getting my 20k steps goal in Pikmin Bloom, though, so I went to the Planet Fitness across the street and spent half an hour on a treadmill. I had thought maybe it would cheer me up, but instead, I was still frustrated and more tired than I would have been otherwise. The goal was met, though.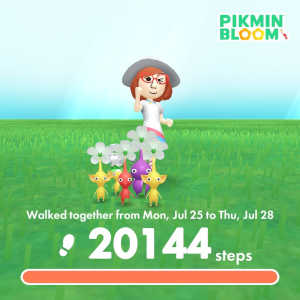 After that, I just played NES Pinball before bed again. I tried Game B, which is different from Game A in that it is faster, more difficult, and vastly more enjoyable. I think I ended up going 5 (very bad) rounds before falling asleep, but it was a good time!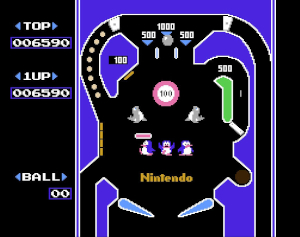 ♥♥♥♥♥♥
July 27th, 2022
Yesterday, I skipped playing Ensemble Stars and didn't do anything interesting enough to post about in Pikmin Bloom. I have no intention of quitting Pikmin Bloom, but it's so simple that there's not much to say about it on a daily basis. I'll probably drop back to talking about it if I have something to say about it, or have cleared a weekly challenge, rather than scrambling for screenshots on it daily.
Last night, though, in the interest of playing a game with character classes, I picked up my copy of NIS Classics Collection Volume 1 and started in on Phantom Brave: The Hermuda Triangle Remastered. I got too sleepy to press on after 15 minutes, though, so I saved, quit, and will move forward tonight.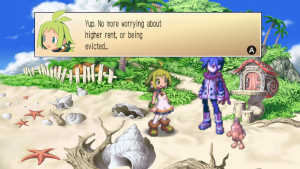 ♥♥♥♥♥♥
July 26th, 2022
I played more games than I should have yesterday, which involved getting unreasonably frustrated at Ensemble Stars. I failed to get three stars on one of the 30 sections of the event and, trying to math out if it was better to use 12 (out of 10 offered every few hours) energy points right then and there to get that third star, or carry on and see if I could loop back later, I realized it was too much. The game was trying to stress me out to get me to spend money and win that way, even then playing so many hours a day that giving up would become a sunk cost, and I don't need that. I already unlocked a lot of cards and the full event story, so I'm just going to collect login bonuses for the next few days. I don't need clearing a game event to be as stressful as my job is right now.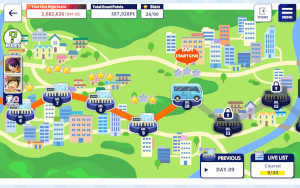 In mobile games that are actively anti-stress, I picked up a couple of new weekly challenges in Pikmin Bloom- the usual 20k step challenge, and a "plant 5,000 flowers" challenge. This led to two realizations. First, I went on a walk yesterday morning without entering the weekly challenge first, which led to around 3,000 steps not counting. I went on a longer walk that night, so it was no big deal, but it's something to keep in mind for the future. The second thing is that, even though I thought the 5,000 flower challenge would be undoable, I planted over 1,000 of them on my second walk of the day. I think I'll probably clear that pretty easily, too.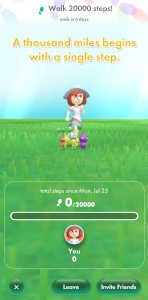 Aside from mobile games, I got inexplicably excited about playing some video pinball last night, but do not currently have access to Devil's Crush or Pokemon Pinball, either of which would have been perfect. Sonic Spinball has a little more going on than I wanted to deal with, so I ended up playing plain NES Pinball on Switch online. It's fine, and I got an ok score by my standards. Switch Online is useful for fulfilling gaming whims that are hard to explain.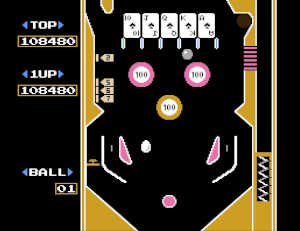 ♥♥♥♥♥♥
July 25th, 2022
Yesterday did not end up being a big game day, because I went with some family members to see John Mulaney. I had been posessed by a very weird level of stress that, going to see the comedian, I would not laugh once, but it turns out, he was pretty funny. Who woulda thought?
Even though I walked a lot, my phone was not with me, so I did a rubbish job at Pikmin Bloom yesterday. I grew a white Pikmin, though, and can't decide what I think about it. It's definitely not as good as the purple ones, but decent nonethless.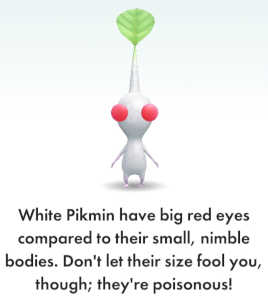 Over in Ensemble Stars land, though, I played the absolute crap out of the current event. I didn't get as far as I would have liked, but I'm going to try a little more tonight. Even if I can't win, I at least want to get the card prize for beating 20 of the 30 levels.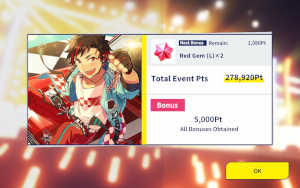 ♥♥♥♥♥♥
July 24th, 2022
This morning feels way more difficult and frustrating than it should, so I'm somewhat distressed! My internet is cutting in and out, my phone is acting weird, and my eyes are puffed up from allergies. The new nitro cold brew from the coffee shop across the street is solid, but I want to go back to bed and also not show up at work tomorrow.
Anyway, a new event started in Ensemble Stars, and though from the outside, the set number of lives (or rhythm game stages) to complete makes it look more doable, the fact that each song takes 3 BP (the game's energy) to complete makes that veneer of possibility a deception. I'm still going to go for it, as it might be possible with some good timing and the energy refill whistles, but I don't think I'll be able to do it, especially not with an in-office day this week. It's a little frustrating, but when I'm in a better mood, I'll be better able to appreciate the amound of event rewards I'm racking up regardless. I already have 3 of the event cards after one day of play, which is pretty great.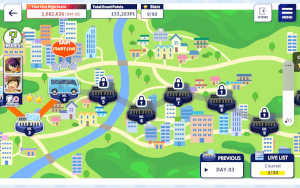 In Pikmin Bloom, I got my 20k steps for the week, but the chess Pikmin I unlocked was just the purple one again! It was a little disappointing, but the purple Pikmin are so good at fighting mushrooms it's hard to be frustrated.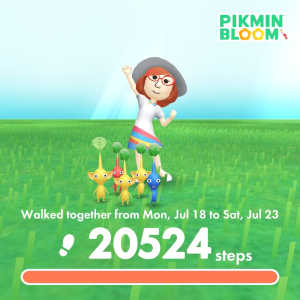 I didn't play it much, but I did a small amount of trophy scumming in Parappa the Rapper Remastered, nabbing the training mode trophy before I passed out from being awake for 18 hours. I'll grab the easy mode one, today, probably after lunch, just because I can.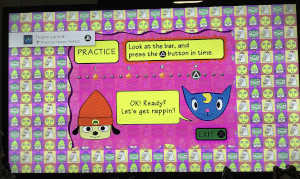 ♥♥♥♥♥♥
July 22nd, 2022
Somehow, my energy is even lower today, but I got my first chess Pikmin in Pikmin Bloom yesterday! I love that it's one of the round purple ones, they're so cute! I won't have an update on this game tomorrow, since I really haven't done anything other than have it in my pocket as I doze off and putter around my apartment, but I'm going to drag myself to walk on a treadmill tomorrow morning, so it'll be a temporary pause.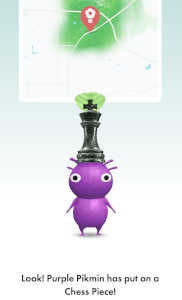 I did a lot of the office mode stuff in Ensemble Stars, but was too sleepy to play the rhythm game.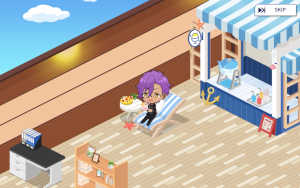 ♥♥♥♥♥♥
July 21st, 2022
I still don't have much blogging power today. I started Final Fantasy Crystal Chronicles: The Crystal Bearers last night because I wanted to wave my arms around like an idiot playing a Wii game. So far, it is fun and dumb. I'll post more about it when I have not watched the pieces of a bookshelf from Target bust out of the bottom of their box and slide down my apartment building's staircase.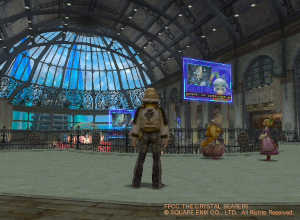 In Pikmin Bloom, now I can fight mushrooms.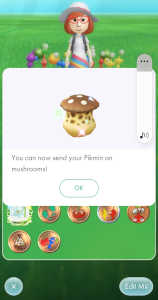 My office in Ensemble Stars got a major upgrade, with a bed being placed in the garbage zone. This actually makes me really happy, and the little chibi idols use it often. I don't blame them, being stuck in a little room with snacks and activities must be hell.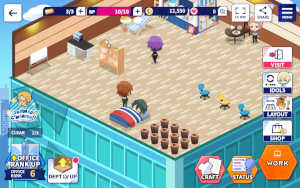 ♥♥♥♥♥♥
July 20th, 2022
I am not excited to post today, but I don't want to lose my streak, either. With Pikmin Bloom, I went to Sam's Club, was at the gym for a decent amount of time and then was downtown for a concert. My step count was good and I got a lot of Pikmin grown.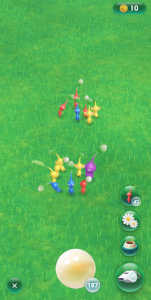 Over in Ensemble Stars, I am facing down the prospect of leveling Subaru to level 75 for the next Start-Dash mission with the despair of the grandfather in The Magnificent Ambersons staring down his own death. I'll get there, but 'tis tedious. (The screenshot is cropped today because I made a dumb mistake taking it, not for any interesting reason.)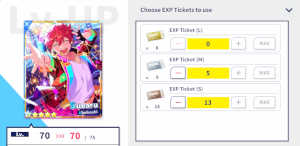 ♥♥♥♥♥♥
July 19th, 2022
It was a standard game day yesterday. I played the 2D levels of the Spa Service mode in Pokemon Puzzle League, which is the line clear challenge. 3D mode is where it gets really good, I think, but it was fun enough to buzz through the first 15 normal levels, then fail at the single chance challenge level after that set. It pleases my unsophisticated brain to see all of the Team Rocket "disguises" in this mode, too.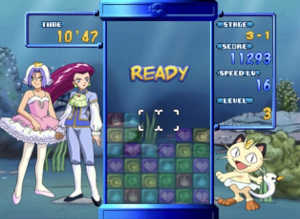 My phone was charging most of the day, so I didn't get many steps in Pikmin Bloom. It's a bad start to the 20k step challenge for the week, but I still don't doubt I'll succeed.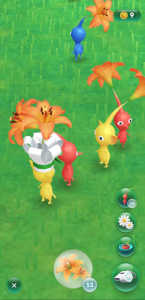 Lastly, in Ensemble Stars, I thought I cleared the last phase of the Start-Dash event only to, somewhat despairingly, find out there was yet another screen of grind-heavy missions yet to clear. It's hard to say the game is short on goals to clear, if nothing else. I expect to have this set of missions done sometime in August.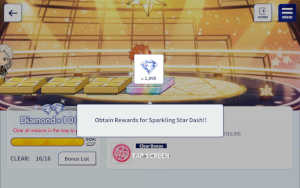 ♥♥♥♥♥♥
July 18th, 2022
I finished the 10,000 step goal in Pikmin Bloom yesterday! It involved a lot of wandering around, both outdoors and in malls, and I had to walk to the grocery store to achieve it, but victory was mine. There was no prize, but that is okay. It made me feel powerful. This week's goal is to beat a daily challenge, just any of them, to get a chess themed Pikmin. I'm doing the 20k steps for the week, which isn't super challenging. I don't think I could get through the 100k for the week, though, so the doable plan wins out.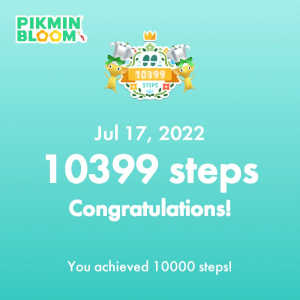 In non-mobile games, I picked up my PSP and the system's port of SSX On Tour. I got this very cheaply at the local game store and thought it would be laughably bad. It is janky in parts, that is true, but I was doing dumb tricks, and Maximo Park was blaring out of the tiny little speaker, and I felt very strongly that it was, in fact, a game that rules. I will type about some of the problems more concretely the more I play, but I was really happy with it last night.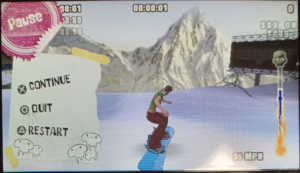 Over in Ensemble Stars, I got my title for the last rhythm game event, coming in at a smooth 48,420th, thousands better than the last event! I love the ranking titles in this game. Showing off how badly I suck to other players appeals greatly to me. Here's to a solid 50,000th place in the next event, too!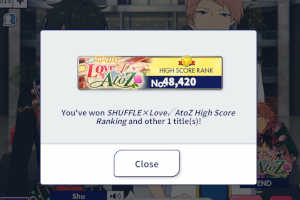 ♥♥♥♥♥♥
July 17th, 2022
Yesterday, I enjoyed my games with some maniacal laughter. Finally, I got all the explosives placed on the abandoned cruise ship in Digital Devil Saga! After two years (mostly spent having set the game aside) of running back and forth away from Bat on the 9th floor, my party can finally go get Argilla and, I imagine, get repeatedly wrecked in a boss fight until I figure out what spells I need to throw at everyone. Screenshots and ebuillent Line stickers were sent to a friend, ice cream was eaten, and it was all very wonderful.
This screenshot doesn't have anything to do with the situation at hand. I just thought it looked neat.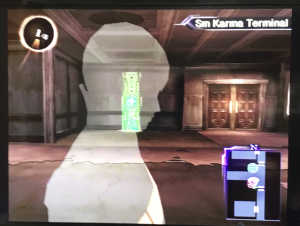 With Ensemble Stars, I got all the story pieces in the current rhythm game event and, somewhat anti-climactically, got all of the costume patterns from the summer office work event. Today's screenshot is extremely cropped to show that off. I thought it would be more difficult, or at least take longer, so I was a bit surprised! I'll spend some time crafting all of the outfits as my next goal.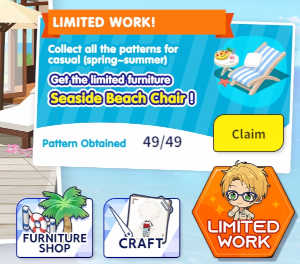 In Pikmin Bloom, I'd been hoping to see how many steps a mile on a treadmill could net me, but the game didn't count most of my steps while I was out at Planet Fitness! After I got home from that, I walked to a neighborhood Indian restaurant for takeout, and it also didn't count those steps, which was doubly frustrating. I fixed up my settings a little to see if that helps any, which, since today is the 10k steps community day, I hope it does. So far, so good, but if it tanks for me again, I'll be back and whining more tomorrow!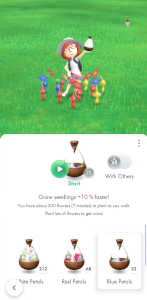 ♥♥♥♥♥♥
July 16th, 2022
Yesterday was a normal games day. I did the normal level 1 player vs. mode in Pokemon Puzzle League, which was enjoyable, since it's Pokemon Puzzle League.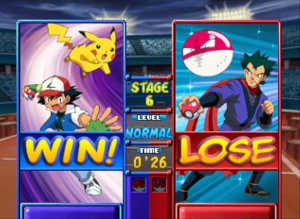 Since the morning was rainy, I went to Planet Fitness instead of taking a morning walk, and I don't think it counted my steps properly for Pikmin Bloom. I'll complain about this slightly more tomorrow.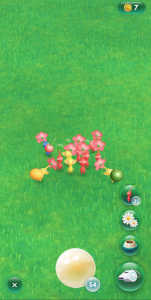 Before bed, I cleared out the daily missions I could in Ensemble Stars. As lazy as I was about this over the past week, I was surprised to have kept up well enough to get the final weekly mission bonus. It is sometimes a gentler game than I expect.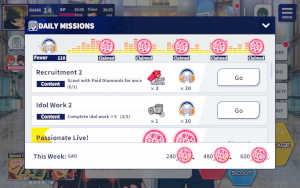 ♥♥♥♥♥♥
July 15th, 2022
It was a fun games day yesterday. I had an in-office day for work, so I decided to take advantage of it and go around town during my breaks and lunch with Pikmin Bloom. There were a lot more of the big flowers than I expected downtown, but less expeditions, where you can send your Pikmin out after items after a play session, than I had thought I might pick up. I got a little over 7500 steps in for the day, though, which made me feel powerful and helped me get the 20,000 step weekly challenge done pretty easily!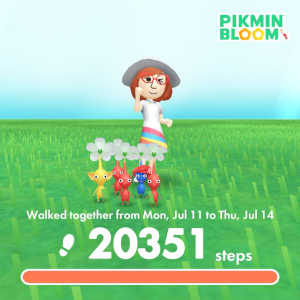 I was also happy that Pokemon Puzzle League hit Nintendo Switch Online a few hours earlier than I'd expected. It's one of my favorite all-time games, and I'd kind of thought anime licensing deals would keep it off the Switch online service. When they announced it last week, though, I'd been pretty excited, and was happy to see it there when I turned the system on last night. I just buzzed through the 1 player vs mode on easy and the first 15 stages, to get back in the swing of it, but I'm looking forward to matching many blocks.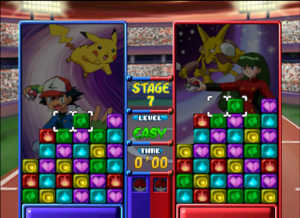 In Ensemble Stars, I started working on redoing the office. I got the shaved ice stand that's part of the summer event, so my idea is to try and make it a bit like an open floor plan market. So far, it's split into a food court, an office area, and a garbage dump, but I have some more ideas here.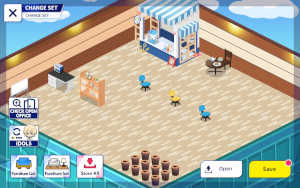 ♥♥♥♥♥♥
July 14th, 2022
Last night, I mostly watched TV and tried to recover some of my old PSP games from backup. It worked in some cases, failed in others, and the old laptop I had MediaGo on smelled unpleasantly of popcorn.
After all of the PSP effort, though, I ended up grabbing my Switch and starting in on Fire Emblem: Shadow Dragon and the Blade of Light. Limited time gimmick sales aside, it's so cool that we can get new translations of Famicom games in the 2020s. As neat as playing this is, though, I did a really awful job last night! I ended up dodging out of Chapter 1 after confidently organizing my party, ending my turn, and then realizing just as the enemy moved that my pegasus knight was about to get absolutely slaughtered by an archer. Alas! It'll be easy enough to avoid when I try again, though.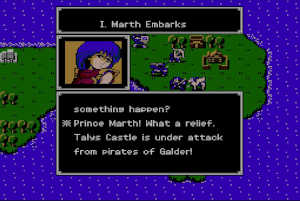 As for mobile games, I was lazy in Ensemble Stars again, making it through a pretty minimal amount of daily goals, even as I buzz through the outfit collecting event.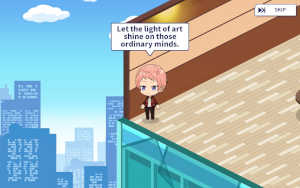 My Pikmin remain cute and good. I'll have a bit more to say about Pikmin Bloom tomorrow, and think I might try the 10k steps community event on Sunday.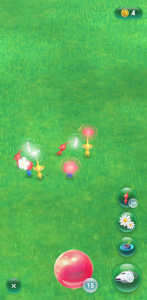 ♥♥♥♥♥♥
July 13th, 2022
I only did mobile games yesterday, so it's the perfect day for a lunch break post.
I took a walk after work and racked up enough levels in Pikmin Bloom to unlock expeditions, where the Pikmin run off and grab stuff. It is cute, and remains low effort. I am happy with this for a shiny version of a step counter so far.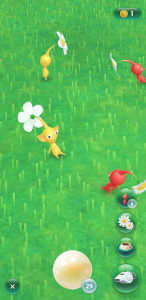 I had enough energy to actually play Ensemble Stars instead of halfheartedly clicking through my login bonuses, making headway in both the rhythm game and office work mode events. I'm getting lots of the summer outfits, and it is satisfying to collect things.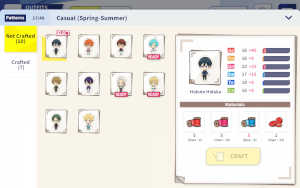 ♥♥♥♥♥♥
July 12th, 2022
Yesterday, I was not very peppy, so I did mobile gaming only. In Ensemble Stars, I did much less, but I want to post about it more, so it gets the top spot. In the office work mode that I am weirdly fascinated with, despite the fact that it is low on gameplay and disconnected from the rhythm game almost entirely, there is currently a summer event, to get new outfits for each and every character. What strikes me as odd about the office work mode is that it's incredibly grind heavy without any obvious way to pay-to-win, like I usually assume a gacha game might have. That's fine, I'm not interested in coughing up cash for it, but it does make it a little hard to get a read on. Since outfits are a quick and easy way to raise an idol's stats, though, other than the standard "one stat point for one team member for each job completed" level grind, this event is very satisfying. Levelling up is good, and dressing my game characters in dumb outfits is even better, so this is a fine event indeed.
Of course, I fell asleep after 5 minutes of play last night, but I'll make some progress tonight!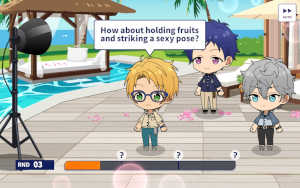 Aside from that, I really got going in Pikmin Bloom, racking up over 4,000 steps. My thought was that if I went for a walk to the store, I'd be less tired, but in fact, as all of you reading probably could have guessed, it instead made me really, extremely tired. The Pikmin are super cute, though.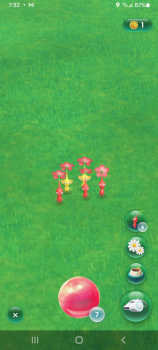 ♥♥♥♥♥♥
July 11th, 2022
I'm so sleepy today, so this post is kind of late. On Saturday, though, I had to get a new phone, which I got to play with some on Sunday. I downloaded Pikmin Bloom, which seems to be an extremely low maintenance take on Pokemon Go. It's cute, it's no hassle, and there's flowers. I'm all for it.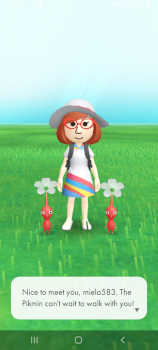 Aside from that, though, I was really tired. I had my PSP out and ready to go, but felt like it just wasn't worth the effort. Instead, I picked up my Switch and used the online service to play Dr. Mario 64. Story mode is fun, but I can't really say I like this better than the NES/Famicom version. I do like Dr. Mario, so I can't say I had a bad time, but this version wasn't clicking with me last night.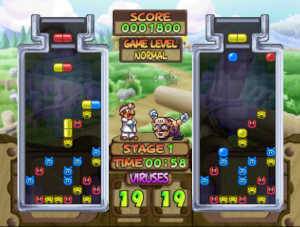 I also couldn't get through the daily missions in Ensemble Stars. An office/idol work campaign started up, which I'll write more about later in the week, but getting through any of the rhythm game stages just wasn't happening. I'll probably skip over a lot of it again tonight and get to bed early.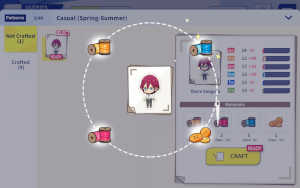 Home >>
View Posts By Month >>
View the Game Index >>