What Video Game Did I Play Yesterday?
King of Fighters: Maximum Impact (PS2)
September 22nd, 2022
It's a quick lunch break post for today. I was wiped out and tired last night, so I did missions in King of Fighters: Maximum Impact for about 10 or 15 minutes before going to bed. I still didn't sleep well, but today is slightly better.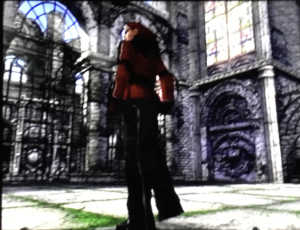 September 17th, 2022
Last night, with the weekend looming ahead, I was able to pep up enough to get my PS2 plugged in and running. This is not a chore, since I just swap the cords over from my PS1, but I have, in fact, been that lazy. With that done, I popped in King of Fighters: Maximum Impact, which I'm sure is the main reason people would be booting up PS2s in 2022.
I actually kind of like these weird efforts to bring the King of Fighters series into 3D. Playing last night, I do have to admit that it feels easier to go out of alignment with your opponent in this than it does in other 3D fighters, and the character faces have a really strange, plastic-y look to them, especially on the select screen. I also wouldn't trade 2D KOF games for these by any stretch of the imagination. They're fun, though. I like Falcoon's "wow, that's a bit much" approach for the series, and the character moves carry over well enough from 2D that it feels pretty natural to pick up and play.
When I originally got KOF: Maximum Impact, it was dirt cheap at a Game Stop- my game case even still has the $5.99 price tag on it. I'd just gotten done with unlocking everything in its direct sequel, though, King of Fighters 2006, so I didn't mess with it too much back then. Now that I've dragged my old copy to my apartment, it's a much better time to tackle it. Last night, I did the first set of levels in mission mode, and I at least want to give story mode a small go today.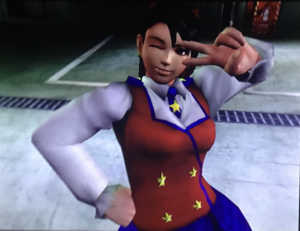 It's so hard to get "screenshots" of a fast moving PS2 game, though! Oh, well! I'll give it my best.
Home >>
View Posts By Month >>
View the Game Index >>